Product Description

Permanent neodymium magnets for motor

magnets

Product discription

1) Material: Neodymium iron boron permanent magnetic material, Permanent Magnet;

2) Magnetization: Straight magnetization, Skewed magnetization;

3) Shape: cylinder, ring, block, disc, bar, cup shape, quadrate, rectangular and customized;

4) Size: customized size;

5) Color: bright silver, black dull silver, silver white ect. ;

6) Application: sensors, motors, rotors, wind turbines,wind generators, loudspeakers, magnetic hooks, magnetic holder, filters automobiles and so on;

7) Surface Protection-Coating
Sort
Color
Plating thickness
Temerature
Salt spray test
Remarks

Zinc

Silver/Blue/

Multicolour/Black

10-20
≤160°
>48hr
Applied to a wild range of products,the deeper cilour the better salt spray resistance
Nickel plating
Silver
10-30
≤200°
>48hr
Applied to a wild range of products
NI-CO-NI
Silver
20-30
≤200°
>72hr
Salt spray-resistance wet and heat resistance
Epoxy
Black
10-30
≤120°
>96hr
Well climate and salt spray resistance
Nickel
Dull silver
5-30
≤200°
>200hr
Applied to various shape and pated deep inner hole

Aluminium

hydronium

Silver white
10-30
≤400°
>200hr
Average coating,exellent adhesion to the magnetic field and no shielded
Parylene
Clarity
5-30
≤200°
>200hr
Average coating,exellent adhesion to the magnetic field and no shielded
8) Our Advantages:
--- Advanced and strict production management(ERP system) to ensure on-time delivery;
--- Competitive price,especially for high grade and big shape magnet, and also for big quantity;
--- Strict Quality Controls and Tests to garantee the quality:salty spray test,pct test,demension test,coating thickness test,magnetic values test ect;
Any question, pls feel free to contact us. THX :)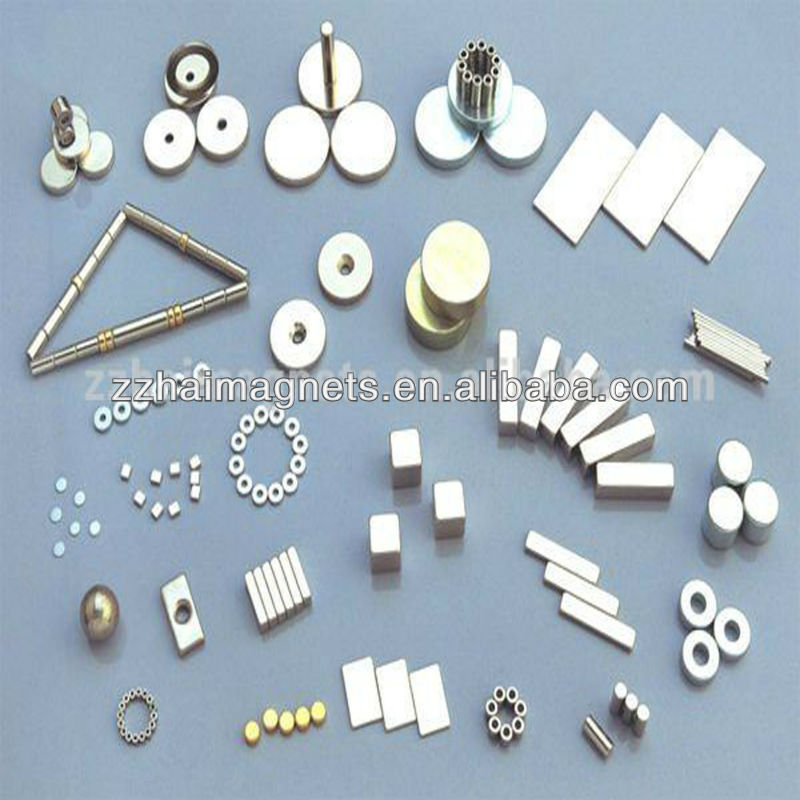 FAQ

1:Question:What information do I need to supply when I have a inquiry?

Answer:When you have a inquiry in our products,please kindly give the following items:

A:Magnet grade

B:product dimensions or drawing tolerance

C:magnetization

D:surace coating

E:quantity ,delivery,payment terms.

2:Queston: Could I pay a vist to your factory?

Answer:Yes.of course,if your need ,we will be very happy to help you to vist our factory.