Specifications stator lamination stacking
1.brushless fan motor parts
2.ISO9001:2008 certification
3.stainless steel sheet stamping
4.oem


used yamaha outboard motors stator and rotor lamination stacking

ABOUT silicon steel parts for connector of brushless fan motor.

1. the material we depend on customer's reuqires.

2. Forming: all sheet will be finished automatic forming by the metal stamping tooling.

3. all process have a rigorous quality control procedure.

4. we have a rich experience technology team for manufactureing.

5. the Min-order quantity will can be communicated.

6. we always try hard control our quality and details. deburr the sharp edge and clean the oil dirt.

7. the concentricity and planeness according with the customer's requires.

Our Services

Our services (about our metal stamping die/mould)
Ø we can offer the winding and coating , motor cover , motor bracket or other hardware accessories with high precision .
Ø we can offer the install of every part .
Ø we offer the surface finish with may not be hard to complete .
Ø we can produce your satisefied goods no matter how hard your demand is , because we are confident that we are best . we have the top engineers , first-class technology , and world best equipment .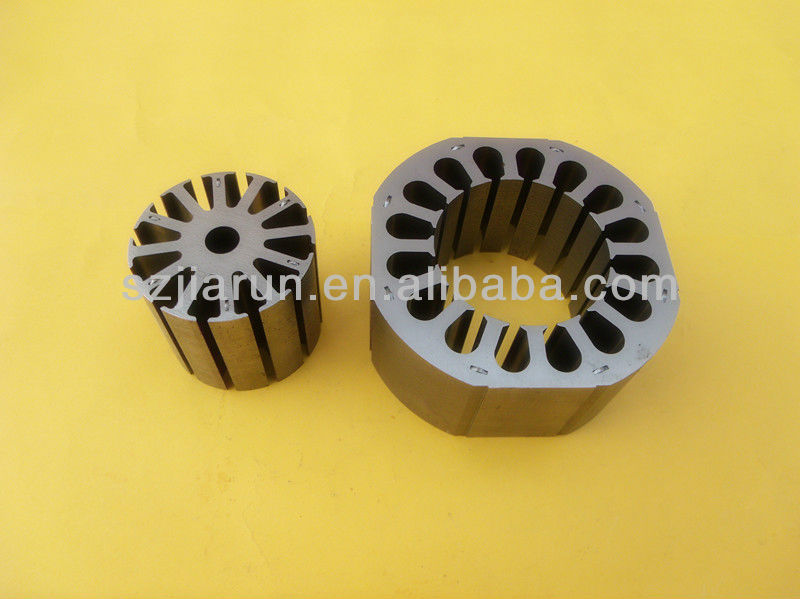 used yamaha outboard motors stator and rotor lamination stacking