0.55KW 0.75HP 2880rpm single phase ac induction motor YC802-2

Welcome to visit our website. http://www.zjjlt.en.alibaba.com/

We are a manufacturer but we can also supply the OEM service, Special motors can be designed according to customers' requirements .

Product Description

Product Information:

YC series single phase 2hp electric motor

Single Phase Motor is the Motor has capacitor for start.

Totally enclosed and fan cool design structure well protect the motor and person.

YC AC Motor is designed of newly world technical and manufactured in accordance with the international standard.

It has advantage of light weight,low noise,easy maintenance,etc.

It 's popular sell all over the world.For it's widely used in the area of compressor,pump,medical instrument etc.



| | | | | |
| --- | --- | --- | --- | --- |
| Type | Hp | KW | Eff | Speed |
| YC7112 | 1/4 | 0.18 | 60 | 2800 |
| YC7122 | 1/3 | 0.25 | 64 | 2800 |
| YC8012 | 1/2 | 0.37 | 65 | 2800 |
| YC8022 | 3/4 | 0.55 | 68 | 2800 |
| YC90S-2 | 1 | 0.75 | 70 | 2800 |
| YC90L-2 | 1.5 | 1.1 | 72 | 2800 |
| YC90L-2 | 2 | 1.5 | 74 | 2800 |
| YC100L-2 | 3 | 2.2 | 75 | 2800 |
| YC100L1-2 | 4 | 3 | 76 | 2800 |
| YC100L-2 | 5 | 3.7 | 77 | 2800 |
| YC112M-2 | 4 | 3 | 76 | 2800 |
| YC7114 | 1/6 | 0.12 | 50 | 1400 |
| YC7124 | 1/4 | 0.18 | 53 | 1400 |
| YC8014 | 1/3 | 0.25 | 58 | 1400 |
| YC8024 | 1/2 | 0.37 | 62 | 1400 |
| YC90S-4 | 3/4 | 0.55 | 66 | 1400 |
| YC90L-4 | 1 | 0.75 | 68 | 1400 |
| YC90L-4 | 1.5 | 1.1 | 71 | 1400 |
| YC100L-4 | 2 | 1.5 | 73 | 1400 |
| YC112M-4 | 3 | 2.2 | 74 | 1400 |
| YC132S-4 | 4 | 3 | 75 | 1400 |
| YC132S-4 | 5 | 3.7 | 76 | 1400 |
| YC132M-4 | 7.5 | 5.5 | 81 | 1400 |
CAST IRON BODY :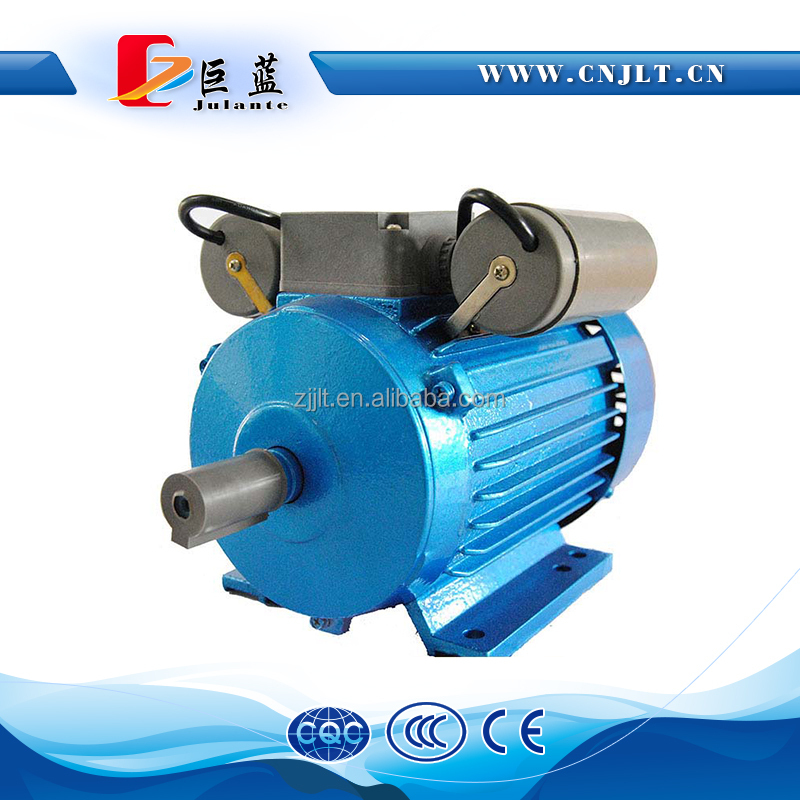 Contact Person: shasha yan
Email: cnjlt1@ cnjlt .cn
Skype: ysschloe
Mob: 86-13958661287
Office Tel : 0576- 86405021
fax : 0576- 86405021