Specifications Material: nodular cast iron
Appearance elegant
Fast to install and dismantle
Durable material


Product introduction:
The flow-through rotary valve airlock is used in wide range of applications. The media enters from the top and exits from the bottom flange of rotary valve. This machine is exquisite appearance. It can separate the air and the media and calculate the production. It is usually connected under the cyclone and can control the flow rate of the media. bottom discharge valve
System craft flow:
Our products can be assembled as "12 in the picture.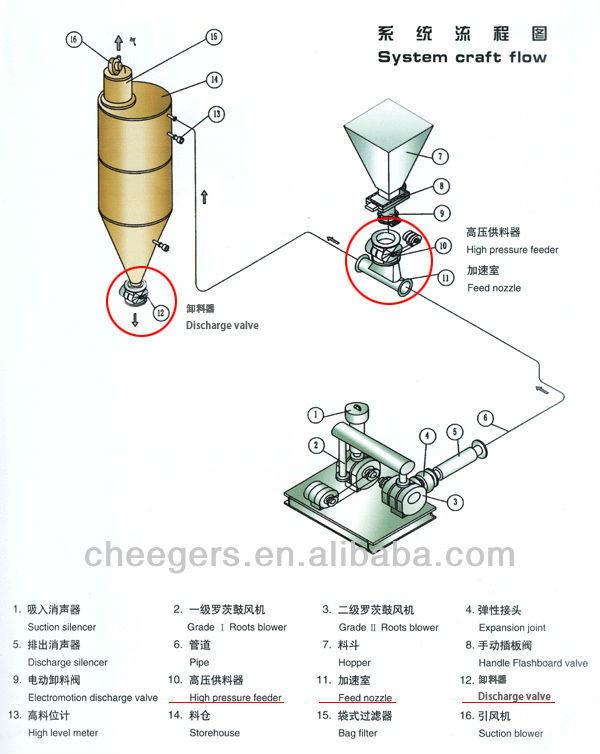 Business scope:
*Food processing
*The pharmaceutical industry
*The petrochemical industry
*The environmental protection industry
*Durability industry
*Sanitary equipment
*Machinery components
If you have any questions, please email me.
Waiting for your enquiry.
Contact : Lewis
Cellphone : +86--028--84208158
Email:lewis@cheegersDOTcn