Specifications china made vibrating motor installed on vibration isolation equipments
Power:0.75KW 1.1KW 1.5KW 2.2KW 3.0KW
cooper coil


china made vibrating motor installed on vibration isolation equipments
Attached concrete vibrator, is widely is suitable in the modern architecture project the concrete inspires pounds dense work necessary tool. it to be possible to use in the concrete foundation surface layer and each kind of pre- workpiece concrete component table plane polarization solid work, also may install in each kind of shake table and other vibration installments serves as the vibrator.
This adhering to type vibrator has light weight,high efficiency.
There are three coupling type can be chose:Chinese Type, Japanese Type, Malaysia Type.
This internal concrete vibrator has closed and high strength properties and is convenient to be disassembling and maintenance.
After sale service:
we have 3 months warranty.
1. within 3 months,if there is some accesorry going wrong,we will send you the accessory at once,free of charge or deliver the spare in the next order
2. in the period guarantee,we change the defective parts(but the wearing parts)for free in the condtion that the users comply the rules of transportation,storage and using,if the vibrator is broken or can not be working well.
3.no responsibility for man-made destroy.
4.If the buyer has any questions from our technical department, we can supply on-line service
BENIFITS TO CLIENT:
Reliable operation
High efficiency
Low noise
Long life
Power saving
Slight vibration
Try our best to meet customers' requirements, including voltage and frequency etc.
It is newly designed in conformity with the relevant rules of IEC standards
Special rotor balance for reduced vibration
Warranty: 12 months from date of delivery.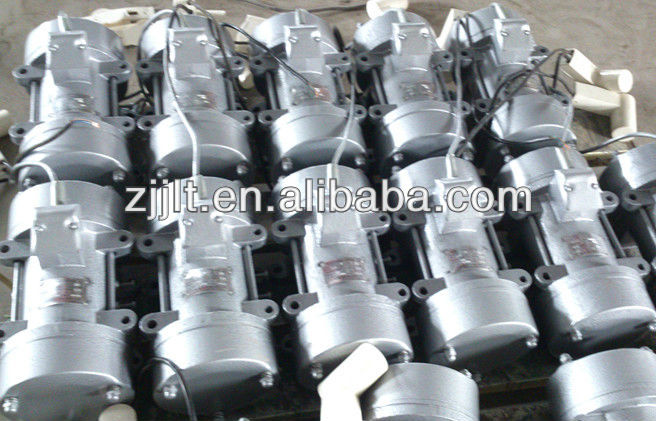 Feel free to contact us if you are interested in our electric motors./vibrator/welding machines
Contact person:Angela Ye
Email:cnjlt4 at cnjlt.cn
Msn:angelaye88 at hotmail.com
Skype:angela.ye8
Mob:86-15005863368