120kph max speed, 140N.M torque 48v-90v scooter motor 5kw motor 5kw .
Some informations for you before buying the 3kw or 5kw ebike motor for your bicycle .
1. Our motor is 3kw or 5kw motor, it is strong enough, so please make sure your bicycle is strong enough before buying.
2. Our motor is designed for the bicycle , its drop out is 150mm for mounting the ISO bicycle disc brake and 16tooth freewheel for the bicyle chain . And if your bike is the motocycle with a big drop out, we also could provide the no-freewheel with the motorcycle disc brake for your motorcycle .
3. The 26" motor wheel max speed is 100kph at the 72volts , so we recommend the Hydraulic disc brake with the electric brake sensor, also it is better to come with a good Hydraulic fron fork if possible .
4. We provide the 20" 24" 26" sunrigle brand MTX33 rims and the motorcycle rims 16" , 17" 18" 19" and 21" . So i think one of them will suit for you .
For more informations, please contact me, my telephone number is+86-13196702312, skype is jasonwang.1234
Thank you!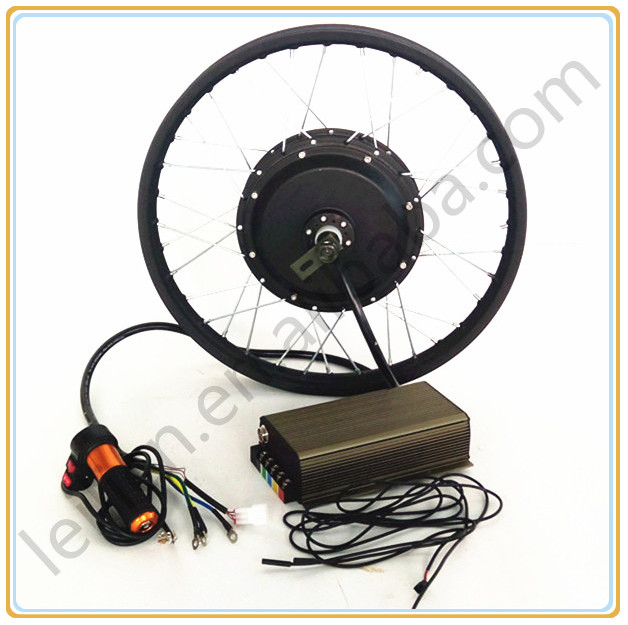 e