vector Variable frequency drive/ vfd ac drives/ac motor drivers 3 phase 380V 1.5kw 2HP 3.8A
Output Power:1.5kw 2HP
Rated Frequency :50hz/60hz
Output Frequency Range:0~300Hz(Vector control way)
Input Voltage Range:3 phase 380V±15%
Output Voltage Range:3 phase 380V±15%
Overload Capacity:G Type machine:150% Rotational current 60s;180% Rotational current 3s.
Control way: Open loop vector control(SVC) V/F control
Starting Torque: G type machine:0.5Hz/150%( SVC)
VTP6 series vector control inverter adopt advanced open- loop vector control arithmetic, strong overload output capacity, meet industry clients requirements of high performance and high reliable. can be widely used for speed control accuracy, torque response
speed, low-frequency output characteristics and other situations with higher requirements.
1.Have fast ,successive ,current limiting function, to ensure the load doesn't trip, and have a large output torque
2.3 road A/D sampling, suitable for most industrial control,It can set flexibly, and improve field application.
3.High quality of the algorithm,no matter open-loop vector,closed-loop vector or V/F control,all of them can reach control requirements at proper speed, and the low frequency torque is large and stable.
4.Support torque control, In the V/F control way, It has current speed tracking, when V/F separate, It can eliminate the light load oscillation effectively, and so on,the maximum output frequency can reach 3200HZ.
5.Unique instantaneous stop and non-stop function,It can quickly decelerate stopping when power off, to prevent the machine from inertial rotation for a long time, more secure, can quickly complete the commissioning.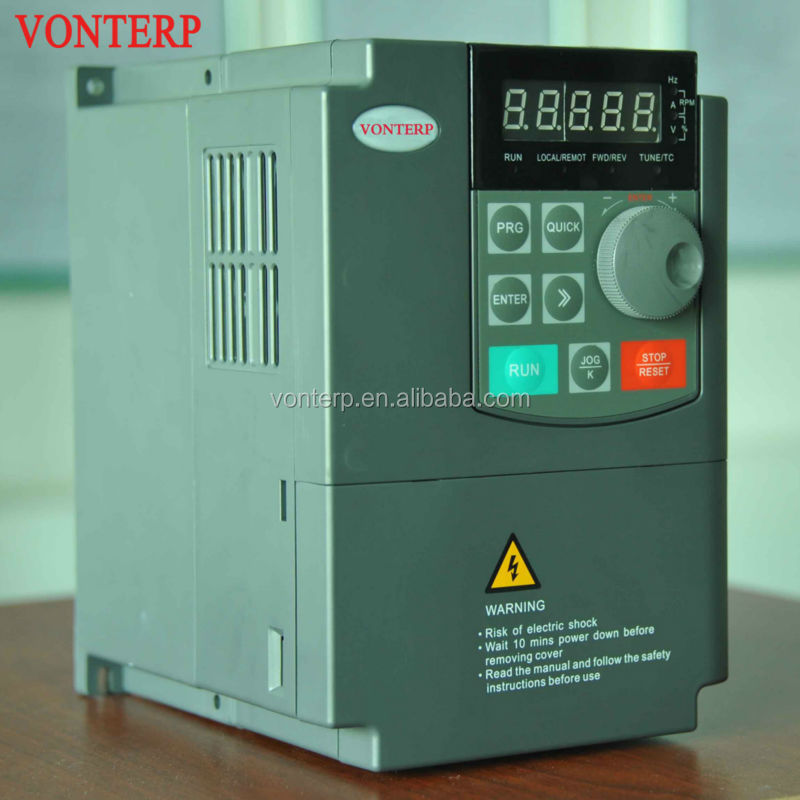 Application
1. Fans & pumps
2. Energy saving renovation of Central Air-conditioning System
3. Water flood pump & fuel supply pump
4. Energy saving renovation of air compressor
5. Circular-water pump, constant water supply
6. Musical Fountain
7.Mine working machines: Belt Conveyor, scraper conveyor, Coal feeder machinery, pump, fan, etc.
8.Oilfield Machinery: Oilfield Machinery, Electrical submersible pump, etc.